Frontiers in Interacting Particle Systems, Aggregation-Diffusion Equations & Collective Behavior 
Frontières dans les équations de systèmes de particules en interaction. Equations d'agrégation-diffusion et comportement collectif
24 – 28 June 2024

Scientific Committee & Organizing Committee
Comité scientifique & Comité d'organisation
José A. Carrillo (University of Oxford)
Anne Nouri (Aix-Marseille Université)
IMPORTANT WARNING:  Scam / Phishing / SMiShing ! Note that ill-intentioned people may be trying to contact some of participants by email or phone to get money and personal details, by pretending to be part of the staff of our conference center (CIRM).  CIRM and the organizers will NEVER contact you by phone on this issue and will NEVER ask you to pay for accommodation/ board / possible registration fee in advance. Any due payment will be taken onsite at CIRM during your stay.
The main objective of this school will be to bring together highly influential contributors in the field to date, covering various aspects of nonlinear and nonlocal aggregation-diffusion equations, with a focus on new applications in cellular biology, neuroscience, and machine learning. All these applications share a common denominator: mean-field limits and interacting particle systems.
LECTURES
Anna Korba (ENSAE/ CREST, France)     Wasserstein gradient flows and applications to sampling in machine learning
Pierre-Emmanuel Jabin (University of Penn-State, USA)     The mean-field limit of non-exchangeable integrate and fire systems
Ansgar Juengel (TU-Wien, Austria)     Multispecies populations: interacting particles, cross diffusion, and entropies
Hideki Murakawa (Faculty of Advanced Science and Technology, Ryukoku University, Japan)     Mathematics of cell sorting: modelling, analysis and applications
Yao Yao (NUS, Singapore)     Steady states and dynamics of the aggregation-diffusion equation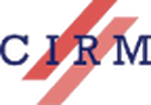 This Chaire Morlet semester is partially funded by the Advanced Grant Nonlocal-CPD (Nonlocal PDEs for Complex Particle Dynamics: Phase Transitions, Patterns and Synchronization) of the European Research Council Executive Agency (ERC) under the European Union's Horizon 2020 research and innovation programme (grant agreement No. 883363).